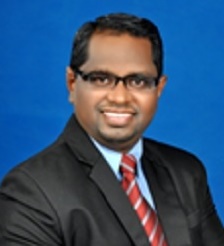 DR. NEDUCHELIAN VENGU
Dr. Neduchelian runs his own private dentist in Klang and has had his private practice for 28 years now. He is also a member of Ahli Lembaga Tataterbib Bar Council Malaysia. He was our former student studying MBA at PJ campus and graduated in 2018.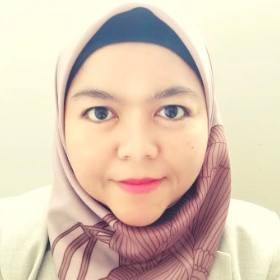 SALLINA MOHAMED SALIM
Salinna Mohamed is currently pursuing her PhD in City University. She graduated with Masters in Education in 2020 and is currently employed as a Manager at the Registrar's office. She is not only active academically, but also is a known hiker. To date, she has conquered Gunung Kinabalu, Sabah, gunung Kerinci, Indonesia, and Gunung Nuang, Selangor.
SYED MUNTAZAR SYED A. RAHIM ALATTAS
Syed Muntazar is one of our graduates in MBA, 2019. His career includes involvement in the automotive industry and quality assurance and control. Syed is also one of our Award of Excellence and is one of our successful alumni. NAZAR MOHAMMED SALEM JAWAS
Nazar Mohammed is an engineer who has worked with multiple MNC for more than 20 years. He has worked on projects with the Canadian Nexen Petroleum and is currently employed with Masila Petroleum Exploration & Production Company. His graduated in 2018 with MBA from City University Malaysia.
Offer guidance and advice: Alumni as Mentor
Whether it's part-time work, internships, placements, full-time roles or graduate-level schemes, we are always happy to share employment opportunities with our students and graduates. You can advertise an opportunity with us.
Take on a Fundraising Challenge
Fundraising is another fantastic way of giving back to your University. From scholarships to research activities, if there's a cause that's important to you, why not start your fundraising journey today with us?
Can you help students who don't have contacts in their chosen careers? Whether it's giving a talk, leading a small group workshop or attending a larger networking reception with other alumni, there are lots of opportunities for you to share your knowledge and experience with students. As well as giving them a valuable insight into your career, these events are a great way for you to build your own alumni networks. Once you have registered your interest, we will do our best to match you to the right opportunity to engage with our students.